SystemHouse33 perform live at Blue Frog's Metal Night April event.
SystemHouse33.com: SystemHouse33 had an explosive set for the April version of Metal Nights, at Blue Frog – one of the best live gig venue's in Mumbai. The event took place on April 20, 2014 at Lower Parel.
Photo Credits: Mariel
The monthly "Blue Frog Metal Night" gig also featured bands Sceptre and Asylum.
Exclusive photos of the gig!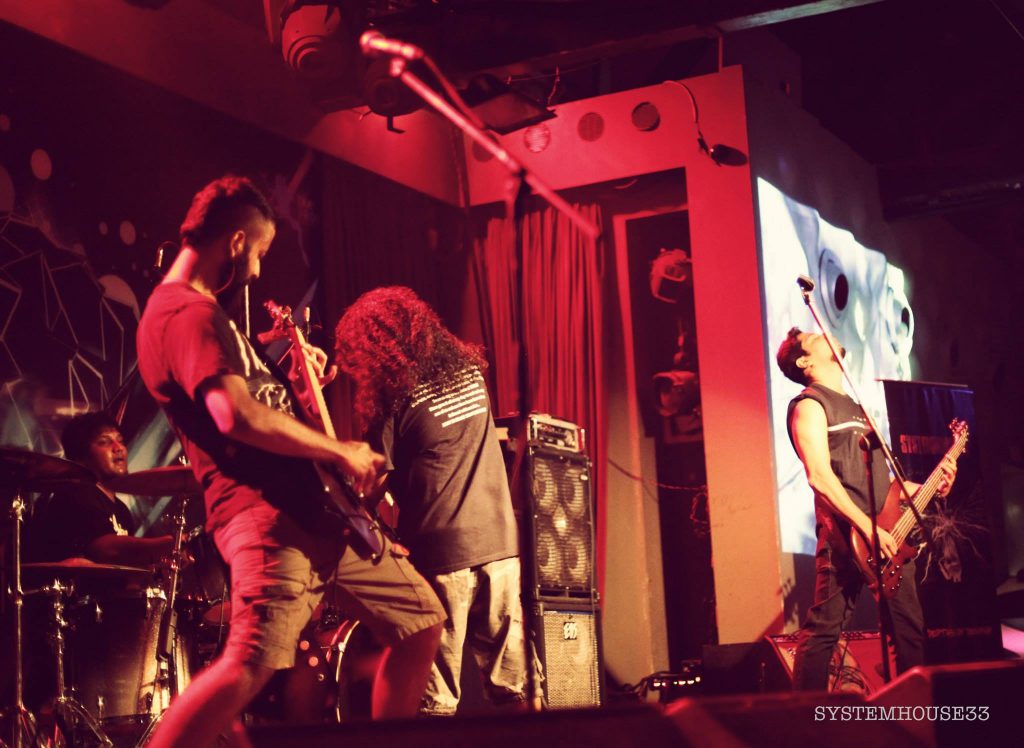 Guitar solos away!

Heavy stuff!
Samron getting the night started!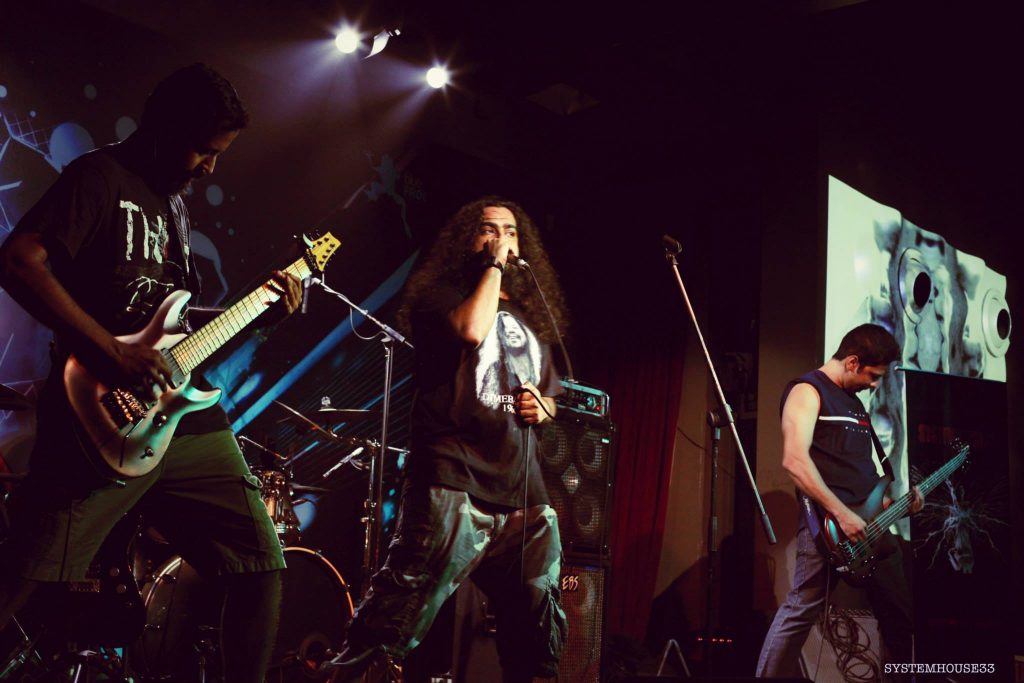 Samron – power vocals!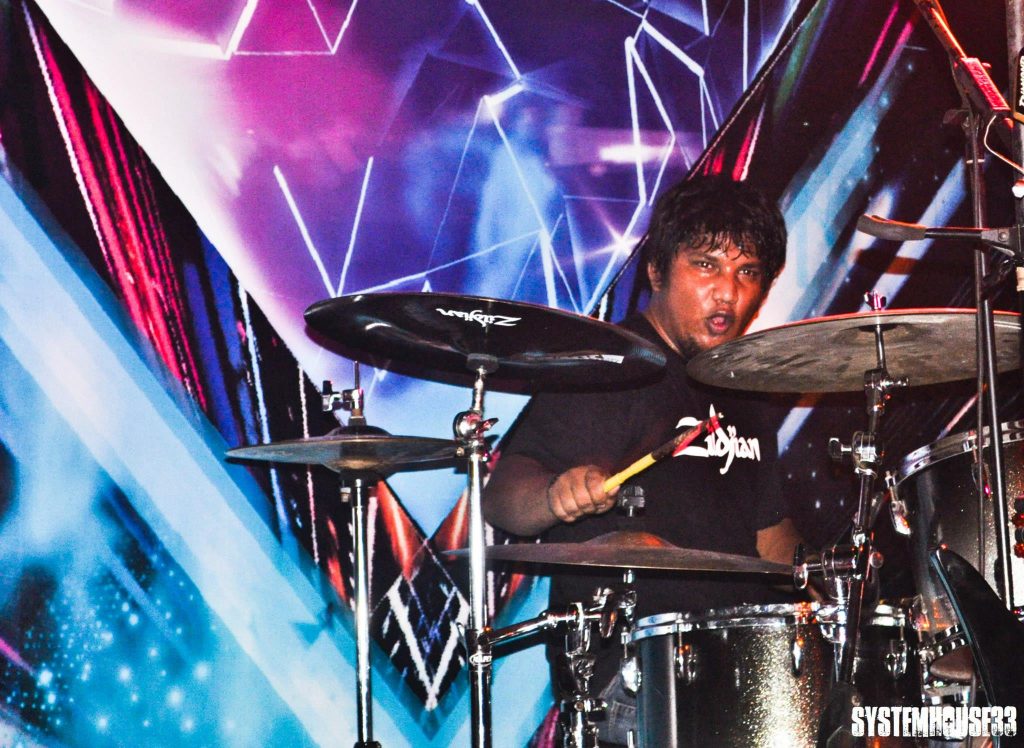 Atish Thomas – smashing away on those drums!

The band members with friends and fellow musicians who came out to support Indian metal at this Easter gig.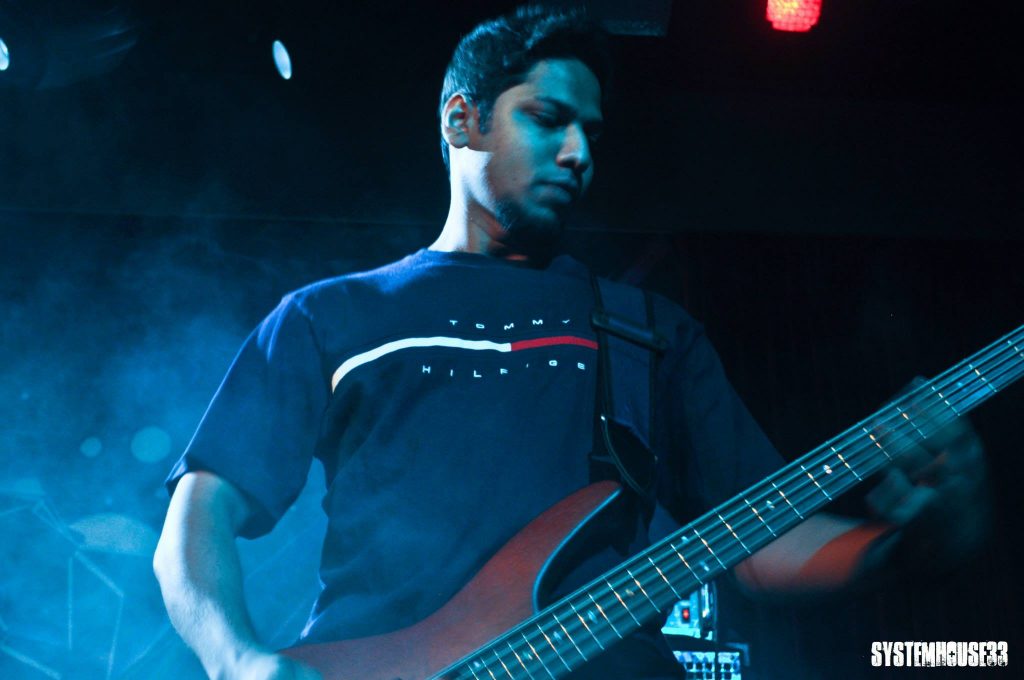 Leon Quadros – boom bass!
The band – on fire!!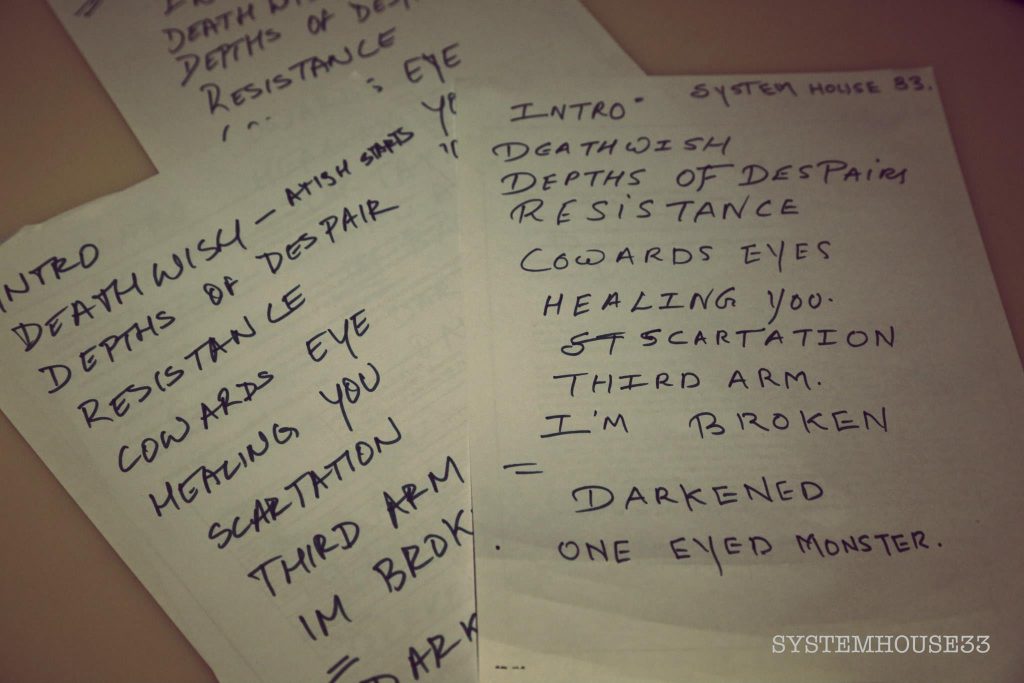 SH33's setlist for the evening.
Watch more videos on our Youtube channel – youtube.com/systemhouse33
Photo & Video credits: Mariel Diella