Mumbai metallers SystemHouse33 wrapping up fifth album Regression, to be launched this winter.
SystemHouse33.com – Still stoked from the announcement that SystemHouse33 will be touring with Six Feet Under in Europe in December comes some other great news. The second half of 2015 started off with SystemHouse33 checking back in the studio giving finishing touches to their new album Regression and the 5th album of the Mumbai-based metal band is set to be released this winter.
The album has been recorded in the home studio of vocalist & founding member Samron Jude as well as That Studio in Mumbai, India.
Produced by Samron Jude and Atish Thomas – with intense vocals, drumming and guitar riffs – this album is set to be a notch above all the previous SystemHouse33 albums and tracks that have been out so far.
Covering the regressive nature of this ever progressing world, the tracks of the new SystemHouse33 album throws  light on the omnipresent, yet rarely acknowledged two-sides of a developing world and how primitive a human being is in actuality. Regression is the other name of progress, it is the disintegrating world we live in.
It's not just about the rat race, its what makes people tread down that wide path of destruction masked in the tantalizing hype along with the alarming acceptance of a superficial life which has no place for morality.
By this album, the heavy metal band wants people to realize this evil around them and stand up for what is the truth.
Exclusive photos of some of SystemHouse33's recording sessions, tracking vocals, guitars and bass. [All Photo Credits: Mariel Diella]
Vocalist Samron Jude recording vocals for Regression.
Atish and Samron working on parts of the new album.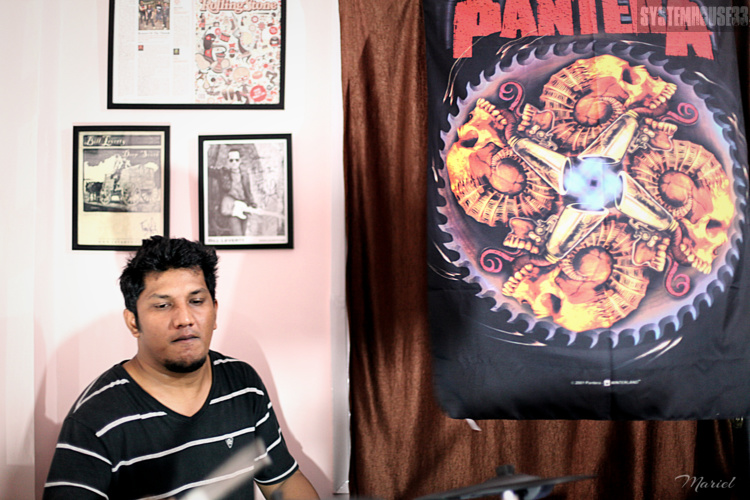 Samron and his Washburn Dime Bolt guitar.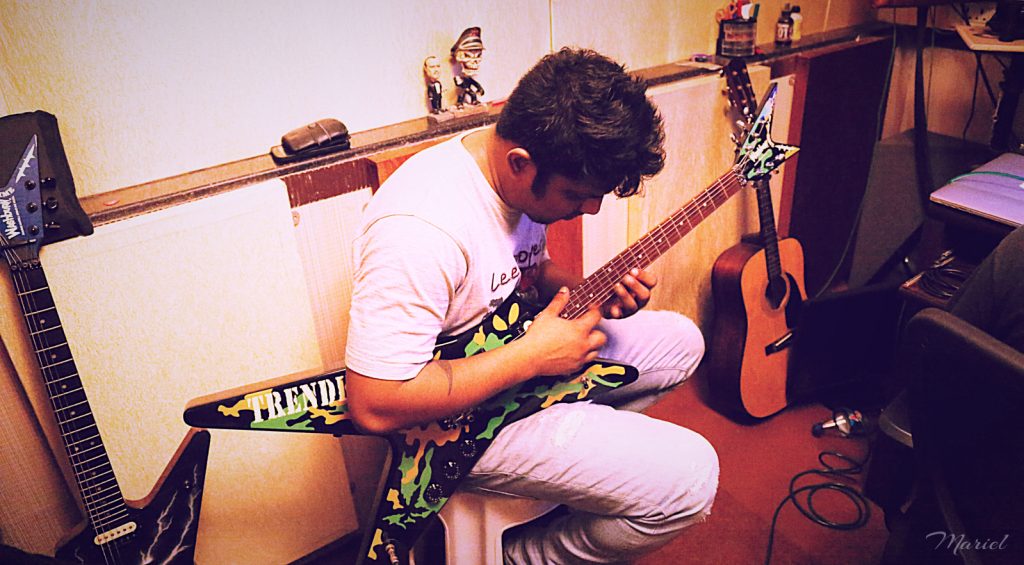 Atish tracking guitars on the Trendkill.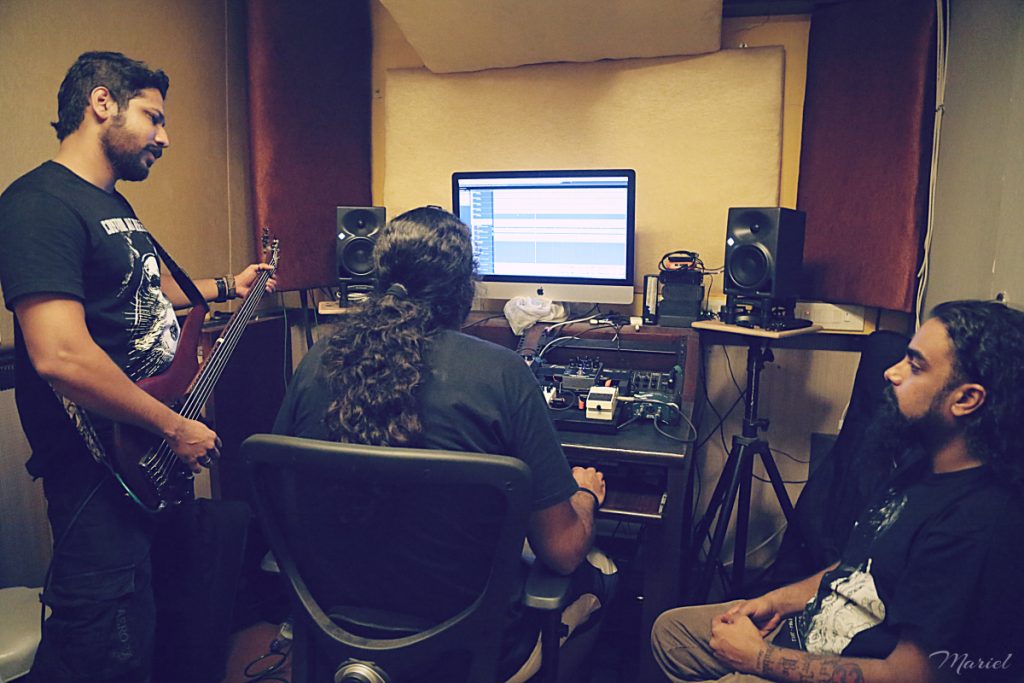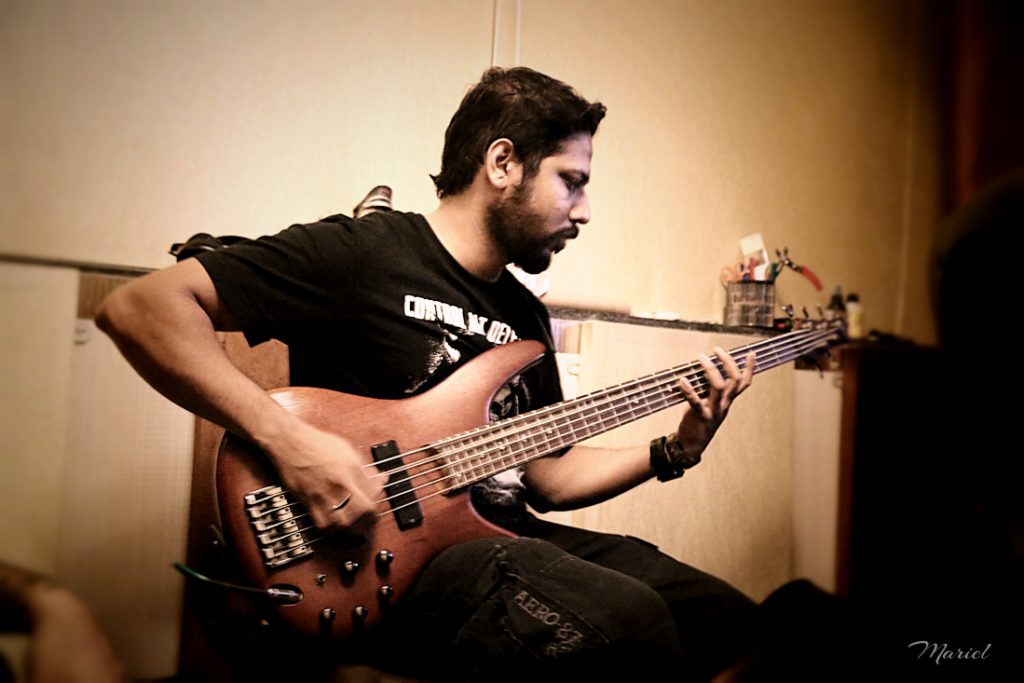 Leon tracking bass