Experimental-Thrash metal act SystemHouse33 to perform at The Grand Mammoth Festival 2014 in Mumbai this December.
SystemHouse33.com: We are happy to be a part of The Grand Mammoth Festival's (TGMF) 1st year anniversary gig which is set to take place on December 20, 2014 in Vashi, Mumbai (India).
Besides SystemHouse33, the other metal bands that are part of the line-up include Wrath, Orcus, Trinergic, Primitiv, Diabolus Arcanium, AbraXas and Elemental.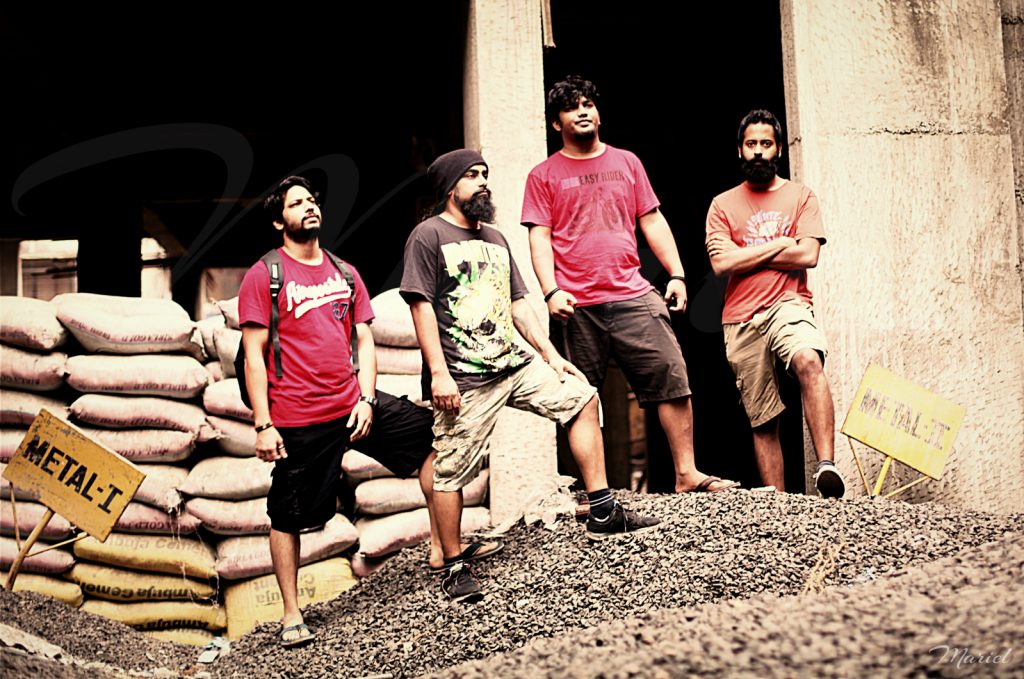 Organized by Moonlight Entertainments, TGMF is one Indian heavy metal festival that is set to be extremely intense. SystemHouse33 will be belting out tracks from their 4 albums, besides some surprise tracks, so don't forget to mark that date now and catch Samron, Daniel, Leon and Atish destroy the place. \m/
The gig poster.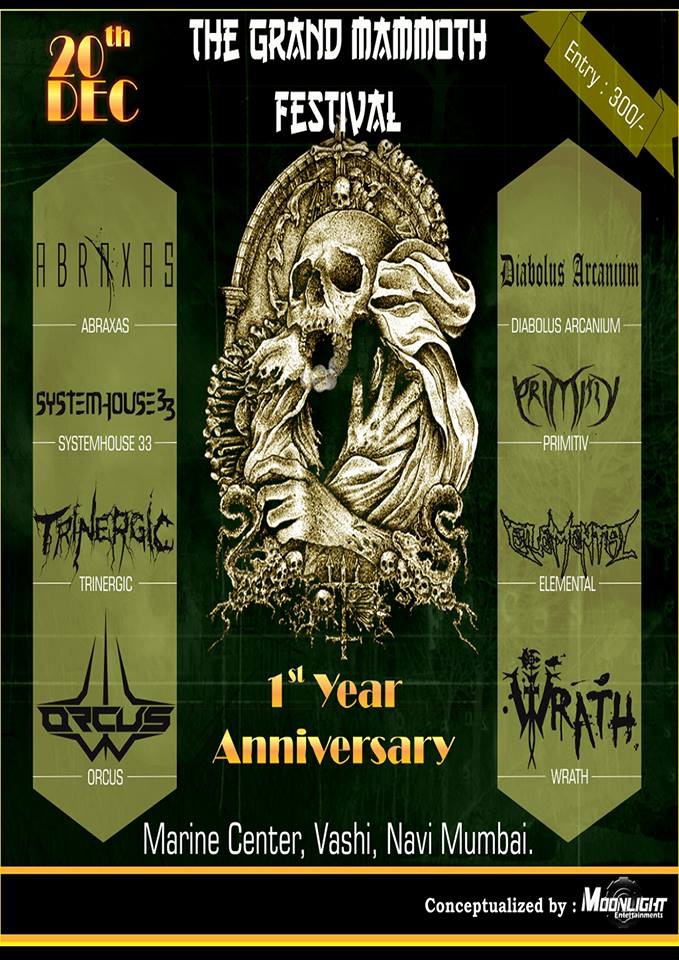 Gig Details
Name: The Grand Mammoth Festival 1 year Anniversary
Date: December 20, 2014
Venue: Marine Center, Vashi, Sector 11, Mumbai, India
A video of SystemHouse33 playing "Death Wish" at one of their previous gigs in Mumbai:
To Subscribe and watch more videos of SystemHouse33 – YouTube.com/Systemhouse33
Like SystemHouse33 on Facebook – Facebook.com/SystemHouse33